Transcending Greatness by Lawrence Perkins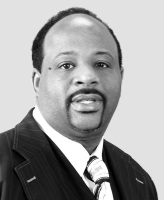 We often have the desire to achieve greatness but we allow the boundaries of our circumstances and environment to hinder us. That does not have to be the case. Be inspired by the story of Lawrence Perkins, a young man growing up in one of the roughest housing projects in the nation. Follow his story of self discovery as he overcomes gang involvement, drugs and academic deficiencies through the help of inspired mentors. You will walk away knowing that you were also created to achieve your God given destiny and help someone else achieve theirs.
There is also a Teacher's Edition and Student Edition book available for this title.

Other Books by Lawrence Perkins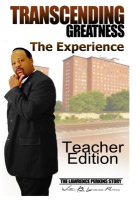 Transcending Greatness, "The Experience" Teacher Edition was written to support the Common Core State Standards and embed the College and Career Readiness Standards. This workbook will encourage reflection and encourage students to increase their chances at GREATNESS.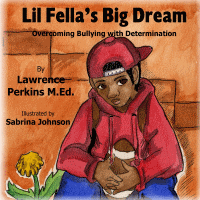 Lil Fella loves to play football. However, he is constantly bullied and teased about his small size. But that doesn't stop him. Join Lil Fella as he discovers the strength and determination he needs to keep his dream alive.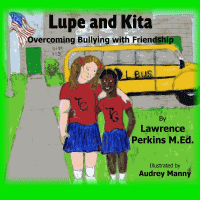 Lupe loved school until she started getting bullied by kids on the school bus. However, when she meets Kita, who is also a victim of bullying, things change.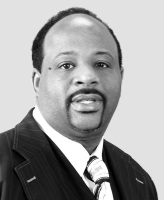 Lawrence Perkins is the Culture Compliance Coordinator of Uno Charter School Organization. During Lawrence's tenure at Uno Charter School, he was offered to lead the charge of initiating a Charter school in New Orleans, Louisiana under the leadership of Uno Chicago Charter School's CEO, Juan Rangel for one year in 2008. He is also an Ordained Minister.
Lawrence was raised in Chicago's Housing Authority (Robert Taylor) on the near south side of Chicago where he attended Beethoven Grammar School and DuSable High School. Lawrence was featured in the Chicago Tribune in 1986 for being an outstanding student. He was also featured in the Chicago Defender in 1987. Lawrence was presented with a letter from the Late Mayor Harold Washington at his high school graduation in 1987 for achieving his diploma under such unique circumstances. In 1988 he was featured in the Chicago Defender section of Spread the Word of God.
Lawrence received a scholarship to attend college from Rev. Jessie Jackson, Sr. of the Operation Push Organization. This scholarship greatly benefited Lawrence in attending Alcorn State University where he received his B.S. Degree in 1993.
Lawrence worked for the Chicago Transit Authority as a Bus Operator until he decided to pursue his passion of teaching. He taught in the Chicago Public School system for ten years and became the Functional Vice-President for the Chicago Teacher Union. He later went back to school to get his Master Degree in Education from National Louis University. He also holds a Certificate of Ordination.
Lawrence joined Uno Charter School and was featured in the No Sotros Inspiration Magazine for the Perkins Boys club that he initiated. He was featured in the Chicago Sun Times for leading the charge of initiating the Uno Charter School in New Orleans, featured once again for being in New Orleans and the difference he made. He was also featured in the New York Times Magazine and the New Orleans Times Picayune.