The Start of a Healing Conversation
by Edgar Gosa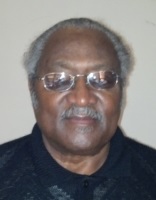 We Know the Problems.  Let's Talk Solutions.
You do not have to look far to see the challenges faced by the African American Community.  Soaring unemployment, violence and increasing health issues have become an accepted way of life for many.  We hear and take part in many conversations about the problems.  It is time to put more emphasis on the solutions.   Edgar Gosa has seen it all.  Born in Carrollton, Mississippi and later moving to Chicago, Illinois, Edgar has experienced both the joys and pains of living in a rural and inner city environment.  His experience in the military has allowed him to observe life in other parts of the world.  Serving for over 30 years with the Chicago Police Department, Edgar has seen all sides of the criminal justice system and its effects on the African American Community.  Edgar, like many of us, is familiar with the problems.  He desires that we move from talking about problems to talking solutions.  Each one of us must get focused and directed toward improving the situation and to do our personal part in making our community a better place to live.  We must take action that will heal us and make us a whole and complete people again. We know that we are hurting.  It's time for a healing conversation.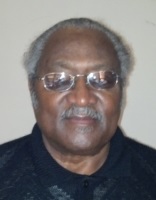 Edgar Gosa, born 1935, is the youngest of twelve children. He was born in Carrolton, MS moving to Greenwood, MS while still an infant. He went to Chicago, IL to live with an older sister and her husband at the age of 4, after his mother died. Edgar moved around a lot during his early years. He lived back and forth in Chicago and Greenwood, attending inner city and rural elementary schools. He graduated from Grant Grade School on the Westside of Chicago. He attended Crane and Tilden Tech High Schools of Chicago. He got his High School Diploma from Du Sable in Chicago. He went on to receive his AA Degree from Malcolm X Junior Collage of Chicago and his BA Degree from Northeastern University. He honorably served the US military and served the City of Chicago Police Department for 30 years.
Edgar lives in Chicago with his wife Pearl, his childhood sweetheart from Du Sable HS. They have been married for over 50 years and have three children, Edgar, Gina and Angela.