The Promise of Jesus by Vanessa Collins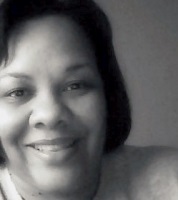 Let's face it; Jesus made some radical claims while here on earth.  By far the most profound claim was that He was the Son of God and that through Him, all men can be saved.  But His other promises are pretty radical also.  Not only does Jesus claim to be able to provide eternal life after we die, He claims to be able to provide an abundant life while we are here.  Those are some pretty tall claims.  Can Jesus really do this?  You bet your life He can!
If you have believed the first claim, that accepting Jesus as your Lord and Savior will secure your eternal life when you die, why not believe His promises of an abundant life while you are alive?   One of the most powerful tools we have as believers is being able to stand on the amazing promises of Jesus.  Many times we overlook or undervalue the tremendous source victory we have in the Word of God.   We may think that these promises are just words on a sheet of paper.  That is not the case.  These words are powerful.  These words reflect the character of our Messiah, Redeemer and yes, our Big Brother, who wants us to walk in peace, love, prosperity, health and faith.  However, in order to walk in these areas, we must first know what these promises are and then we must believe them.
One of the most effective ways to understand and use these life changing promises is during your time of prayer and meditation.  In this incredible 31-day journey, you will be able to renew your mind regarding these awesome, life changing promises.  Each devotional contains a powerful promise, a meditation on the promise to help you understand the passage, a power affirmation to help you renew your mind and apply the promise to your life and a beautiful color photo.
Does your life reflect the promises of Jesus?  Would you like to walk victoriously in these promises? If so, you are invited to participate in this 31-day journey to renew your mind with the promises of Jesus.  Act now and pick up this book to start your transformation today!
Other Books by Vanessa Collins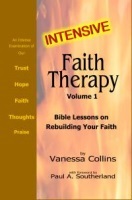 Intensive Faith Therapy is an intense examination of our trust, hope, faith, praise and thoughts toward God. Discover the three conditions that must be met in order for God to grant the desires of your heart (one of which involves laughter), how your attitude about worship affects the manifestation of God in your life, and even ways to repair your faith in the face of disaster and so much more.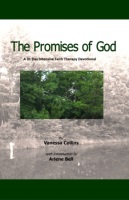 Are you living God's best? Would you like to walk victoriously in the promises of God? If so, you are invited to participate in this 31-day journey to renew your mind with the promises of God.  Act now and pick up this book to start your transformation today!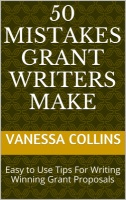 Many times grant proposals are not funded because the proposal itself was poorly written. The purpose of this book is to help you, the grant writer, present your case in the best way possible. Although there are many errors that can be made when preparing a grant proposal, fifty of the most common mistakes grant writers make are highlighted here.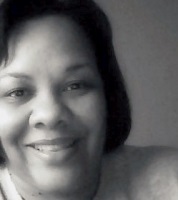 Vanessa Collins is a minister, author, speaker, seminar leader, coach and entrepreneur.  She is founder of the online Bible Study ministry, Intensive Faith Ministries International. She has over 20 years of experience in church leadership, youth and women's ministries, teaching, evangelism (jail ministry), church administration (including finance and bookkeeping), and program coordination.
Rev. Collins hosts a Morning Empowerment Call each morning, Monday through Friday at 8 AM (EST). This 20 minute inspirational call consists of a daily scripture, meditation and affirmation/prayer for the day.  The conference call number is 218-862-7200, Access code 289480.
Vanessa is co-owner of Heart Thoughts Publishing and has written several books including, "Intensive Faith Therapy," "The Promises of God," and the "The Promises of Jesus." Along with being an author, Vanessa is co-owner of V & A Consulting with Arlene Bell. They own and operate Heart Thoughts Publishing Company and Worship Moments Recording Label. In addition to Vanessa's book titles, Heart Thoughts Publishing has published a number of titles from gifted authors including Lawrence Perkins and Dorsey Howard. Worship Moments released its first audio product, "The Words We Speak," a Christian meditation, written by Vanessa Collins with voice and music by Bob Doyle/Boundless Music.
Vanessa also owns Vanessa Collins LLC which is business coaching and consulting firm specializing in author/publishing coaching, social media branding, and business planning. Vanessa Collins Online is Vanessa's quarterly magazine publication. This Christian based publication is packed with articles that are truly inspirational, motivational and educational. They cover everything from praising God to how to save at the grocery store. They feature veteran writers as well as some new and upcoming talent.
Vanessa recently launched 2 new online training programs. Intensive Faith Therapy Personal Success Lifestyle is free teaching series designed to help support your personal success. Topics include: The Mind, Imagination, Discovering Your Purpose and Passion, Affirmations, Releasing Doubts and Fears, Meditation, Visualization, and Imaginative Prayer.  Write and Publish Your Book in 5 Months™ is paid training series that will you through the writing and publishing process, regardless of where you are starting from.
Vanessa received her Bachelor of Science degree in Chemical Engineering from the Illinois Institute of Technology, graduating with honors. She worked as an Environmental Engineer for Amoco Corporation for 13 years and served as Administrator/Teacher for the Hazel Young Academy for 8 years.